Discover your ONE Thing and put it to work today!
Learn how to apply the tools and strategies of The ONE Thing and create a personalized plan for your ONE Thing.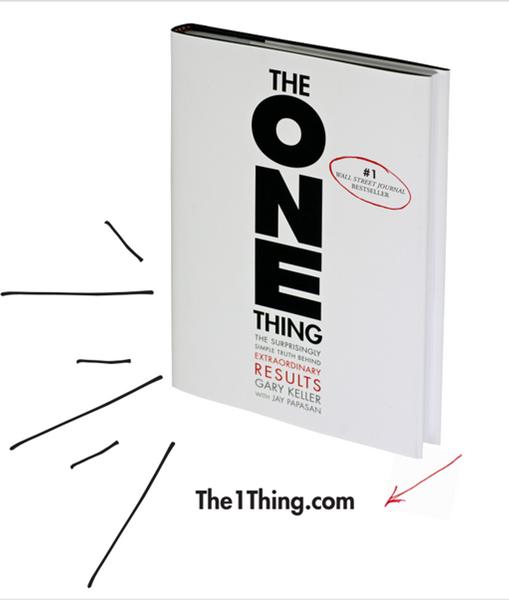 You want fewer distractions and less on your plate. You want more productivity from your work and more income for a better life. If there was just ONE Thing that could deliver extraordinary results in your work, personal, family and spiritual life, would you do it?
Based on The ONE Thing, Gary Keller's #1 Wall Street Journal bestseller featured on more than 100 bestseller lists, The ONE Thing Workshop provides the surprisingly simply truth behind extraordinary results and how to implement them in your life. Learn thorough interactive exercises, guided habit-building and self-discovery techniques and personalized planning.
The ONE Thing Workshop drives you to discover hidden goals, tap wasted time and keep you on the path to reaching your big goals. If you're ready to put your ONE Thing to work for you, join us for The ONE Thing Full-Day Workshop and empower your focus and planning while practicing the skills to:
✔   Discover your ONE Thing
✔   Find the power of going small
✔   Combat the 6 lies that hold us back
✔   Get on the path to productivity and stay there
✔   Become accountable to yourself
✔   Apply the One Thing to each aspect of your life
✔   Stack your goals and climb to success
✔   Maximize productivity and time management
✔   Become purposeful in all that you do
✔   Discover your Big Why